You may come across a wonderful video tutorial. Find a quality review video by a KOL on Facebook. Or immerse yourself in a newly released MV on YouTube. You want to save the video to your computer in case it disappears someday. Or you want to extract the audio from a music video with a desktop video converter. Then, how can you save the video stream to your disk? In this post, we will walk through 4 online video downloader apps. They are free and easy to use.
#1. Hotbox.fun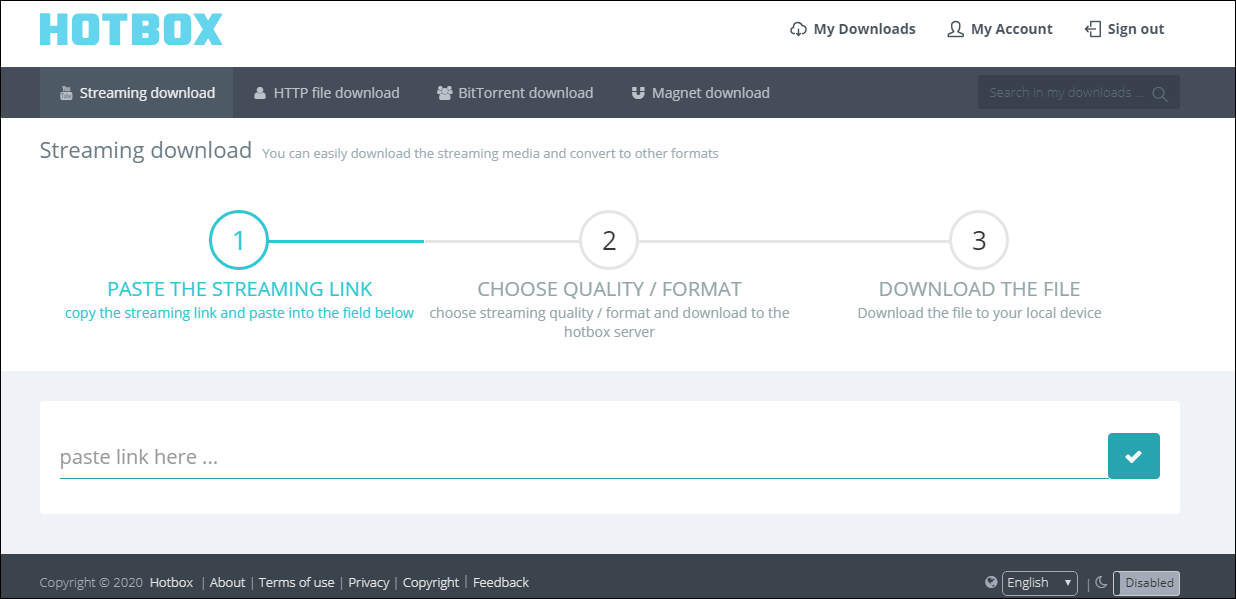 Hotbox.fun is for downloading streaming media from all popular video sites. Please note that VIP and copyrighted content is not included. The max size of each download task is 100GB and 5GB for streaming download. Once you finish registering, your account has 1G for free download per month. Generally speaking, the free plan is enough for use. The cheapest paid plan is $1 for 250G per month and very cost effective. The bright side of Hotbox is the clean and intuitive interface. There are no display ads at all. But the downside is that Plan-Free users come across pop-up ads due to the operation cost. By the way, Hotbox also works as a downloader for Http files, bit torrent and magnet.
Follow the steps below if you'd like to give Hotbox a shot.
Copy the link and paste it into the field. After analyzing, hotbox allows you to select the quality and the output video format (MKV/MP4). Besides, you can convert the video to audio and choose AAC or MP3 as the exported file type.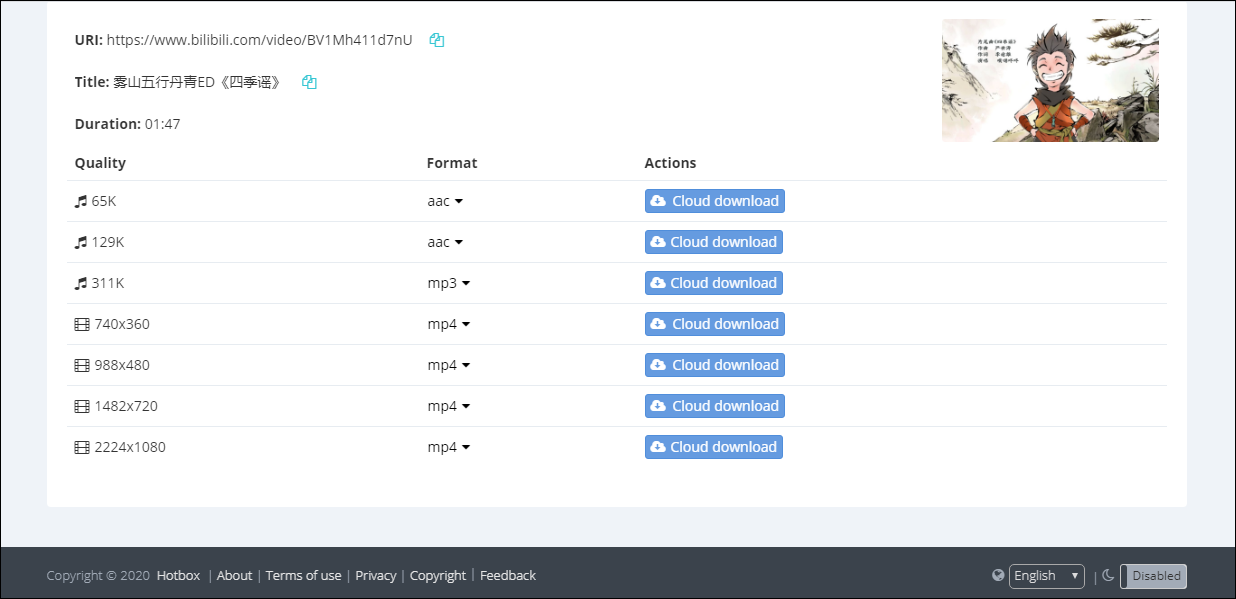 Click on "Cloud download" to store the file to the server.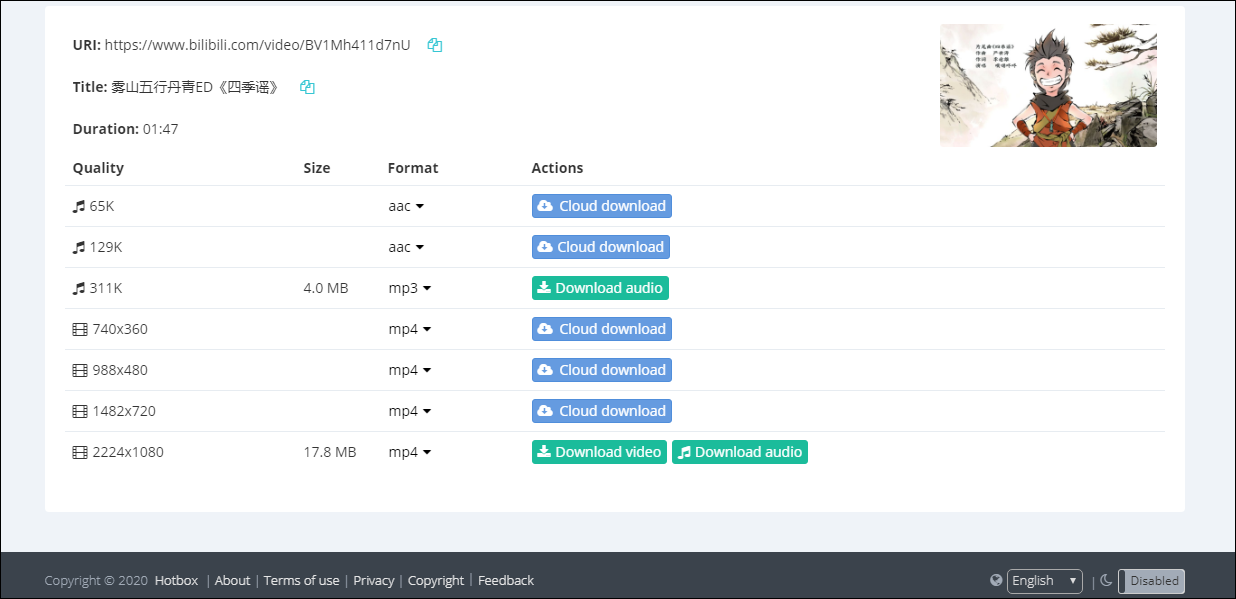 Press the download button and there are 3 nodes available (Europe, North America, Asia). Click on one to download the file.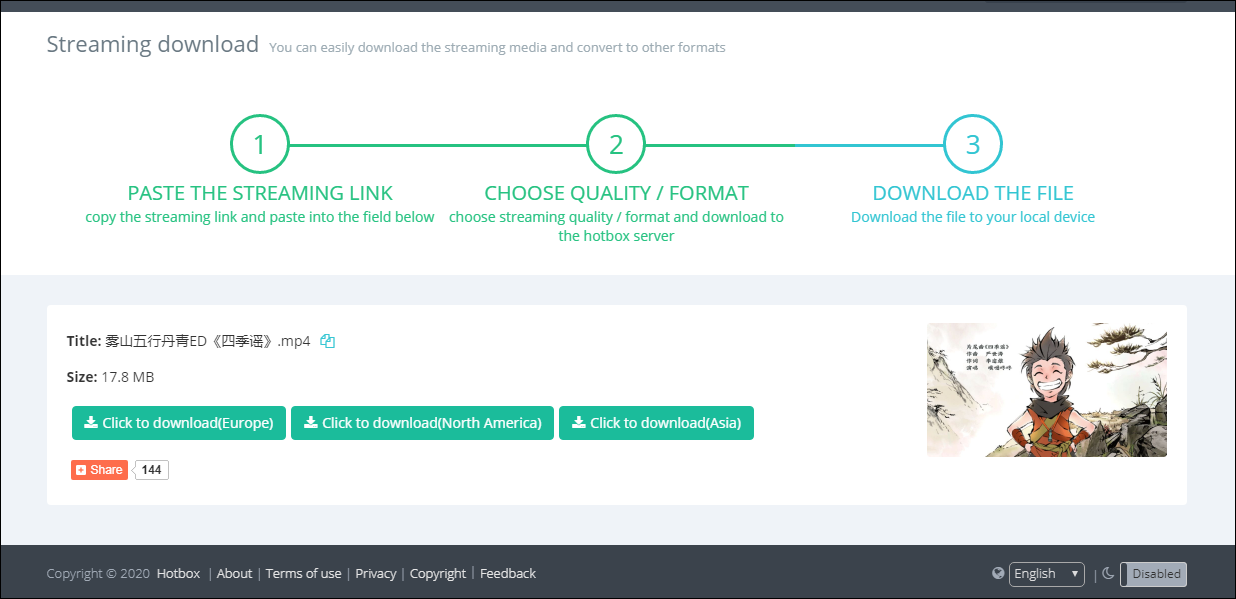 #2. Getfvid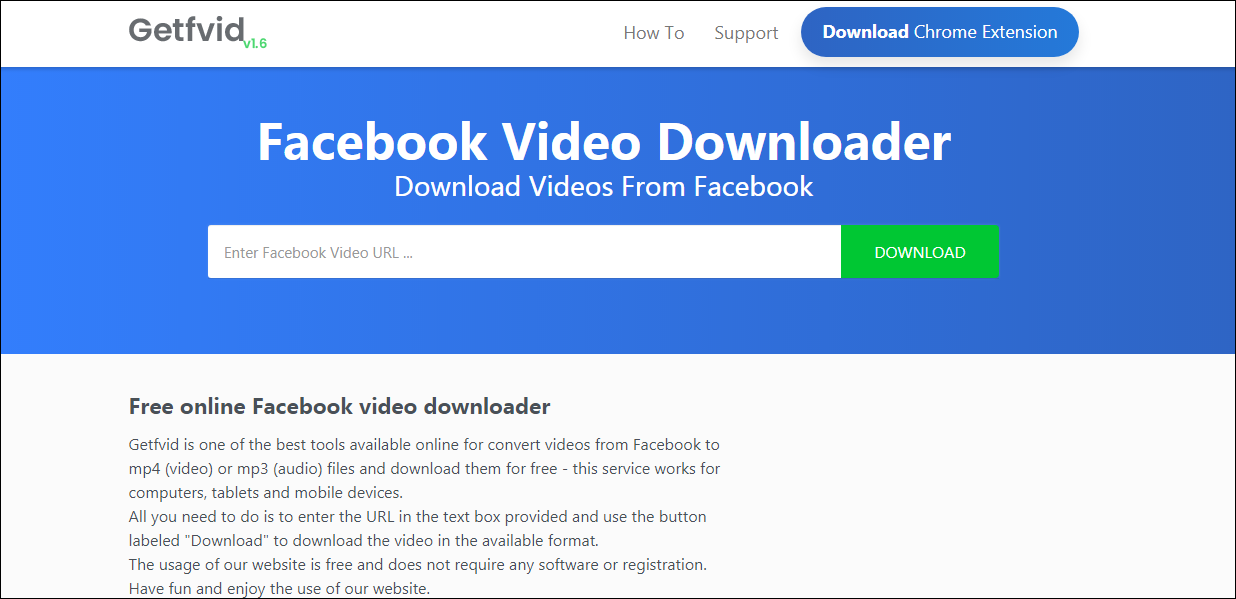 Getfvid makes it possible to download videos from Facebook, Twitter and Instagram. The usage is completely free. No registration is required and no pop-ups. What's worth mentioning is that saving photos from Instagram is also doable with the use of Getfvid. Let's see how to get videos from Facebook on Getfvid.
Copy the URL of the video and paste it into the input box.
Press the "Download" button. Right-click on the download option and go to "Save video as".
When the dialog opens, determine the save location and save the video.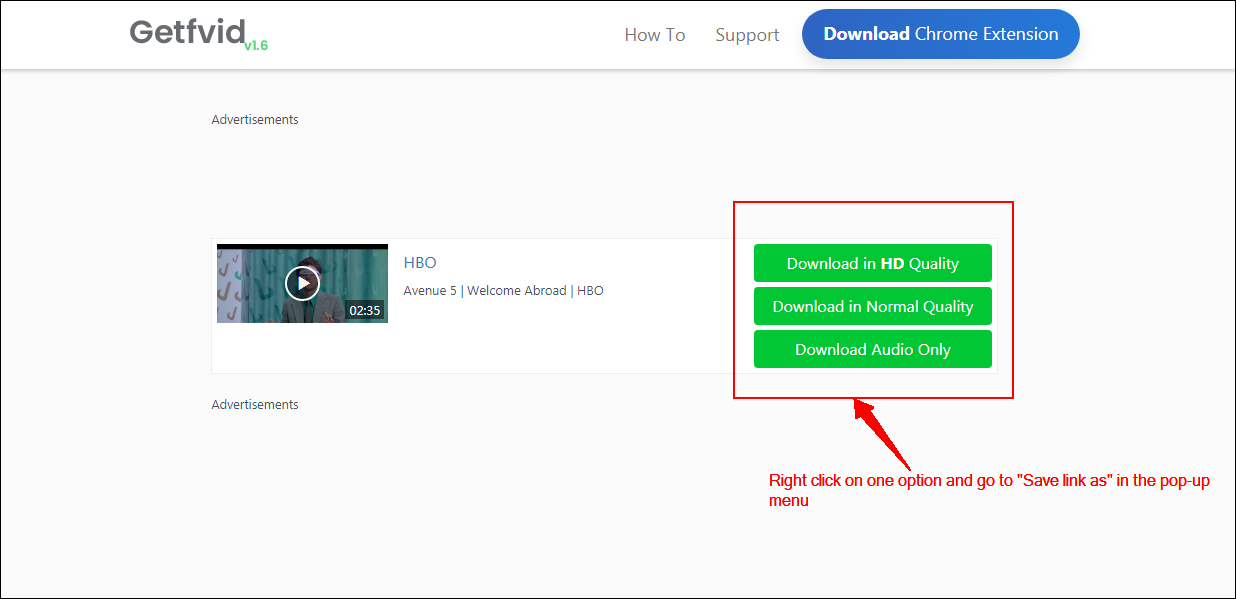 Twitter video downloader by Getfvid
Instagram video/photo downloader by Getfvid
#3. Savefrom.net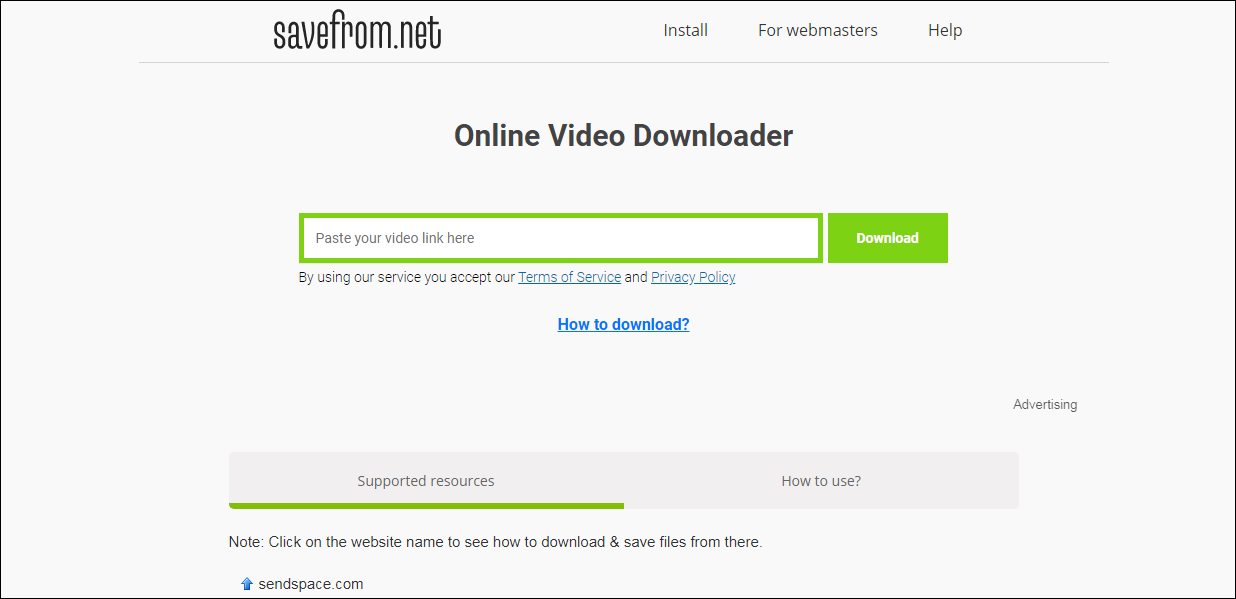 Savefrom.net is a fantastic all-in-one online video downloader. A wide range of video sites are supported such as YouTube, Facebook, Vimeo, Dailymotion, Soundcloud. I've been using it to save YouTube videos to my computer for years and it's always been doing a great job. No membership needed. Services cover about 10 countries. Out of expectation, the service in the US has terminated. You'll be informed of the discontinuation of service when visiting us.savefrom.net.
Copy and paste the video URL .
Press "Download" and the conversion will start.
After a few seconds, you will be given some download options.
Click on one download option to begin downloading the video.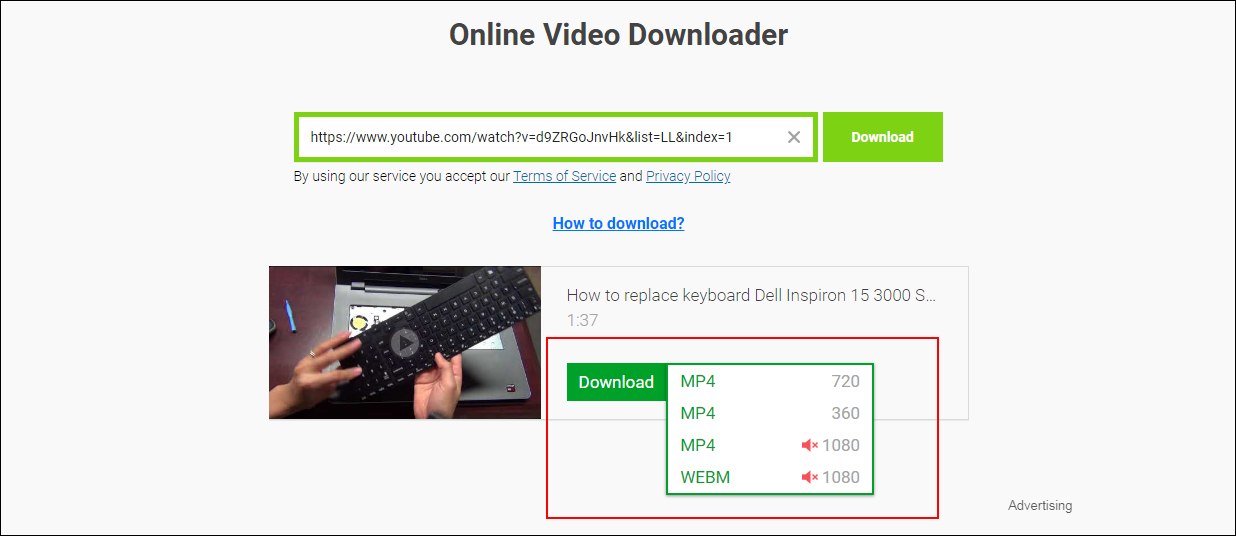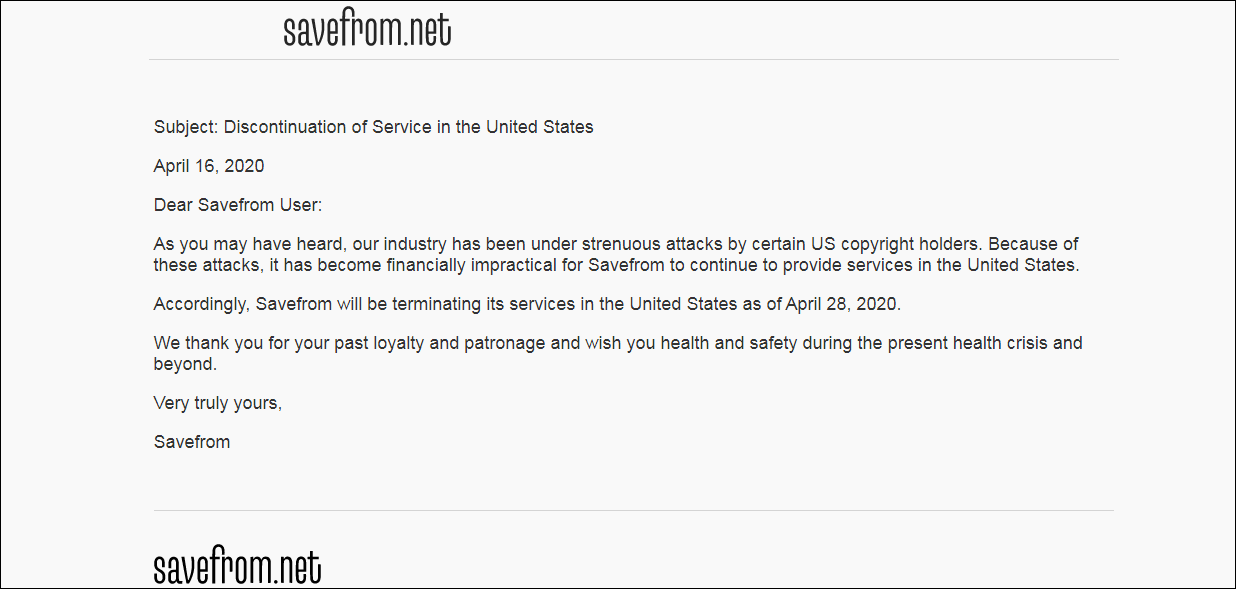 #4. Mydowndown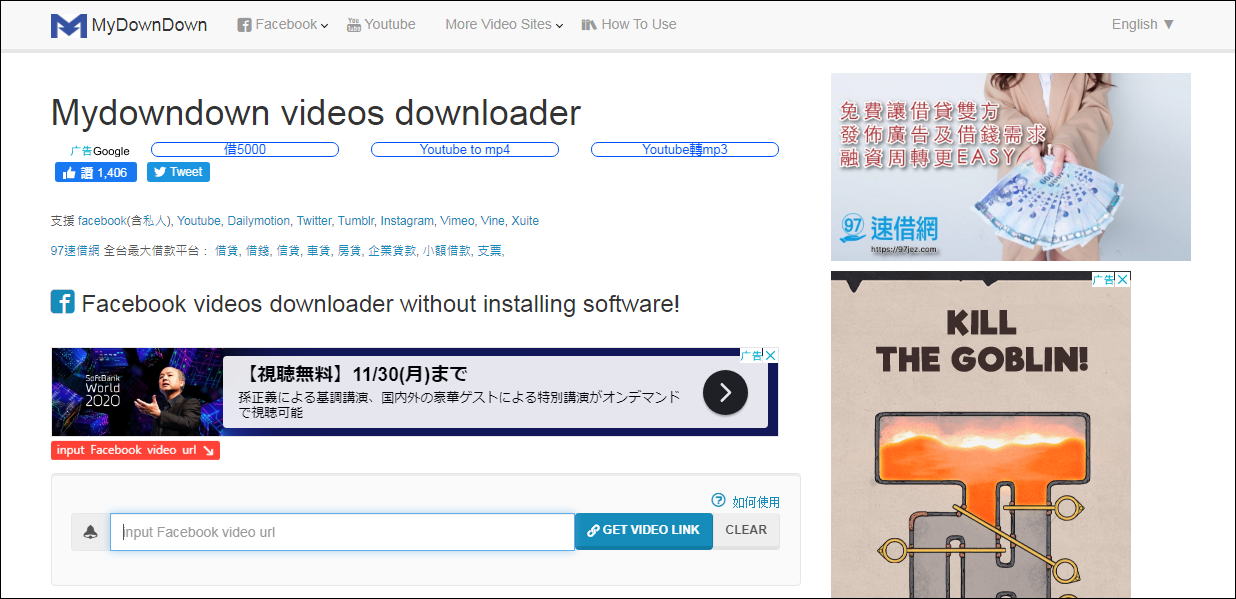 Mydowndown is another Facebook video downloader I bookmarked in my browser. Besides, it rips videos from YouTube, Dailymotion, Twitter, Tumblr, Instagram, and etc. The entire analysis of streaming video is on the fly. One drawback is that the webpage is full of commercials and looks cluttered. Overall speaking, Mydowndown receives favorable reviews due to its fast conversion and ease of use.
Take a quick look at 3 steps below to download videos from Facebook on Mydowndown.
Enter the video URL and click on "GET VIDEO Link".
Right click on the selected download source.
Choose "Save link as" to download the video.

Conclusion
Are you unwilling to install any extensions or software? Try the 4 web-based apps above. They help you download videos straight from your browser. And the use of them is not rocket science. If you know some other good choices, please let me know and I will put them in the list.
PS: What if the volume of the downloaded video or audio is too low? Make use of this sound amplifier to boost the volume with button clicks.